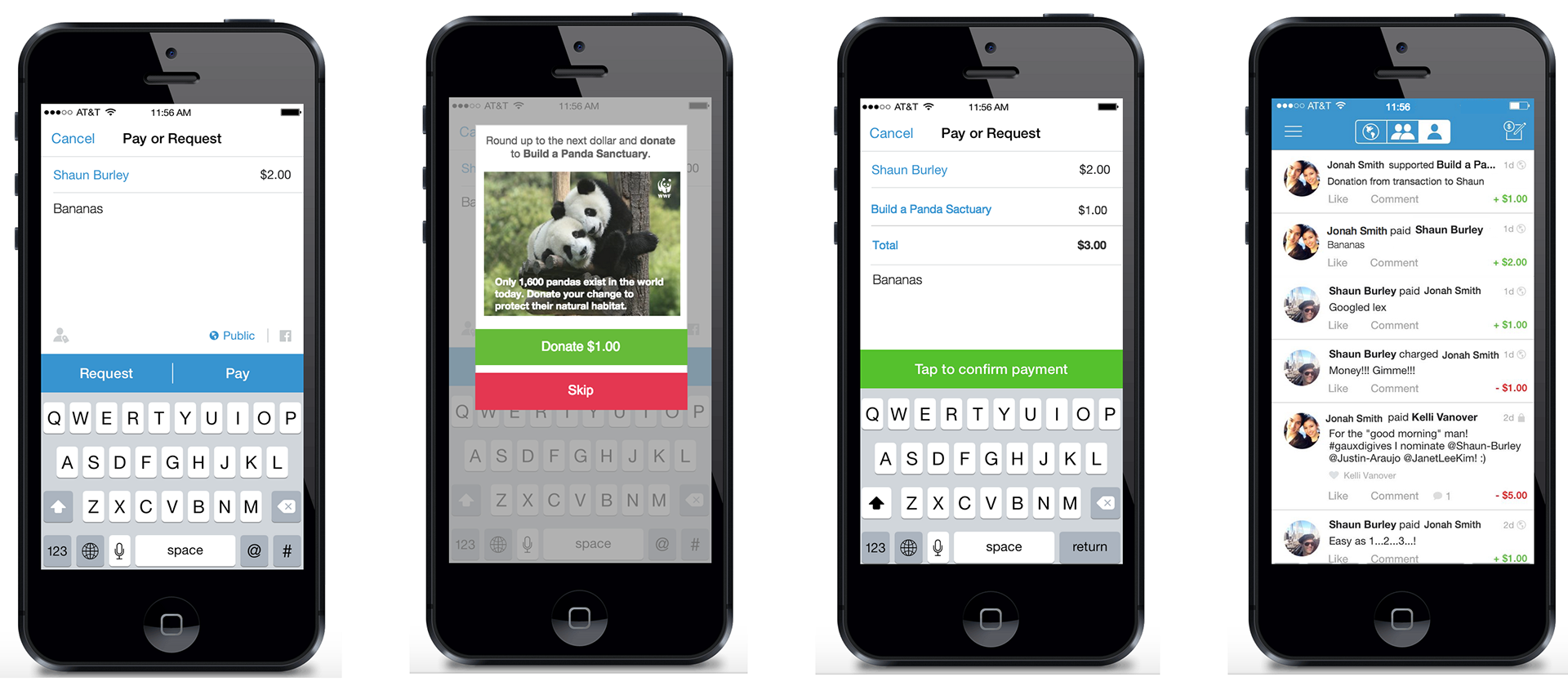 How might we encourage more young people to donate to charities or contribute to crowd-funded projects through our mobile payment platform?
Venmo Gives takes advantage of the social dimension of the Venmo P2P payment platform by encouraging payers to round up to a charitable cause and payees to round down to a charitable cause of their choice. Furthermore, each charitable "campaign" profile appears in the Venmo app just as a friend's would, making them easily discoverable and added. In this way, Venmo Gives is a way for friends to encourage friends to give to charity!
Users: Millennials with Money (payers and payees)
Other Stakeholders: charitable organizations
My Roles: UX Research, UX Design
Guerrilla research, survey design, empathy-building exercise, experiential prototyping, interaction design, visual design.
Omnigraffle, Sketch, Typeform, AxureRP.
What motivates people to donate money to charity?
How frequently do people donate?
How much money do people donate at one time?
To answer these questions, we designed a survey that inquired about individuals' donation habits. I created this survey on an online platform called Typeform and was able to distribute it via social media and email to our extended networks.
This survey allowed us to build the groundwork for developing personas and provided us with a way to follow up with participants via phone interview, where we were able to collect even more robust data on our users.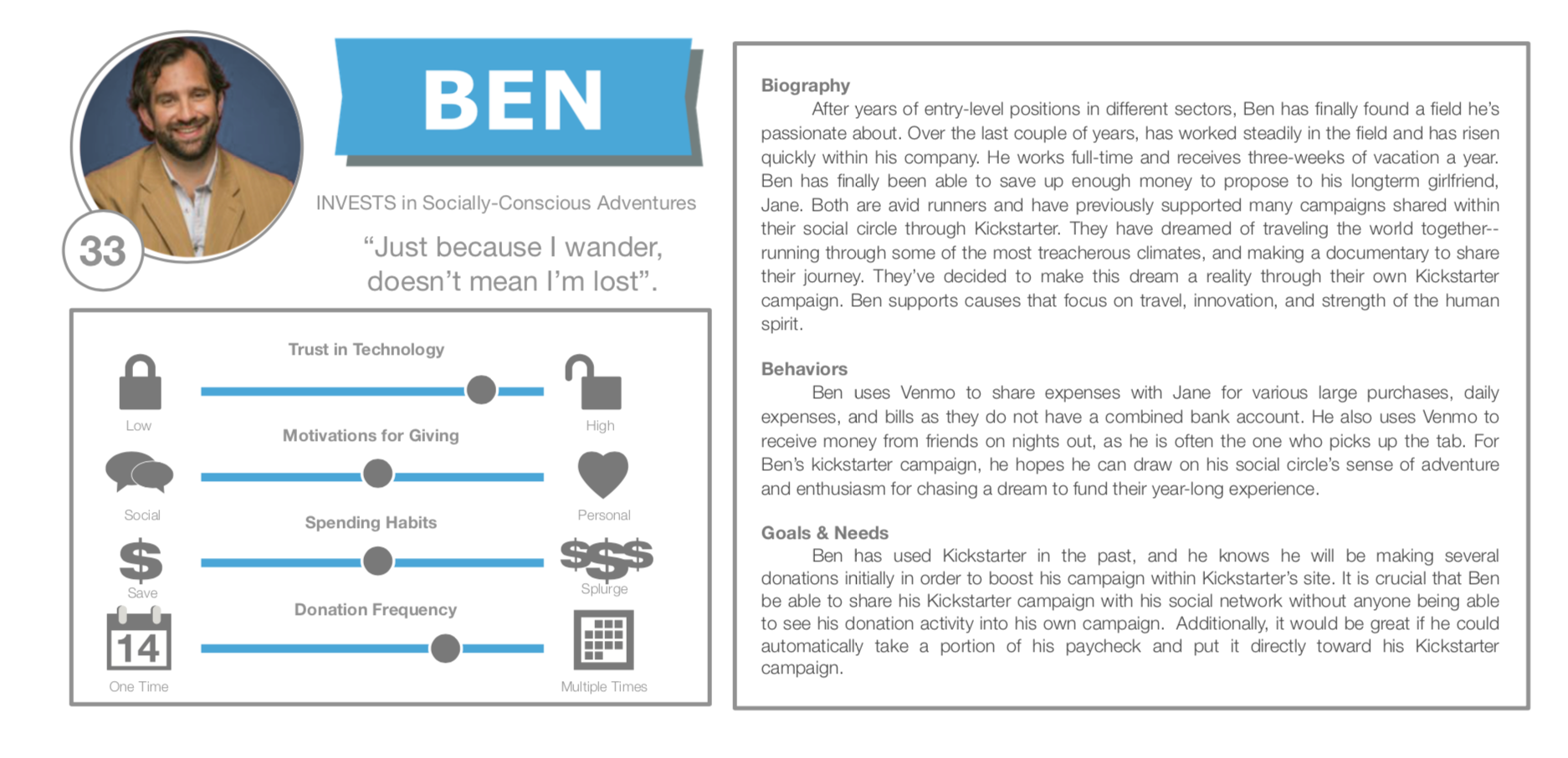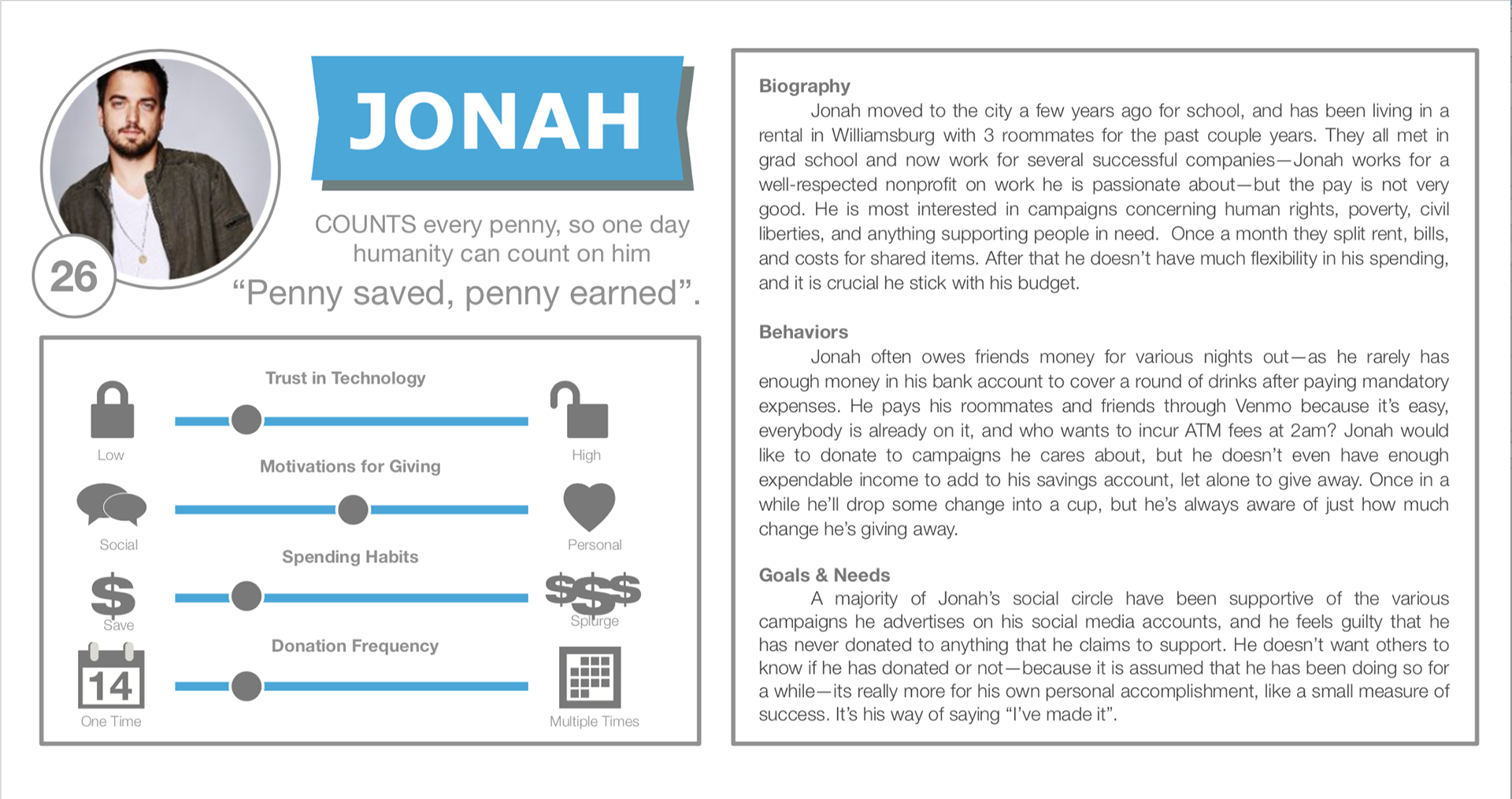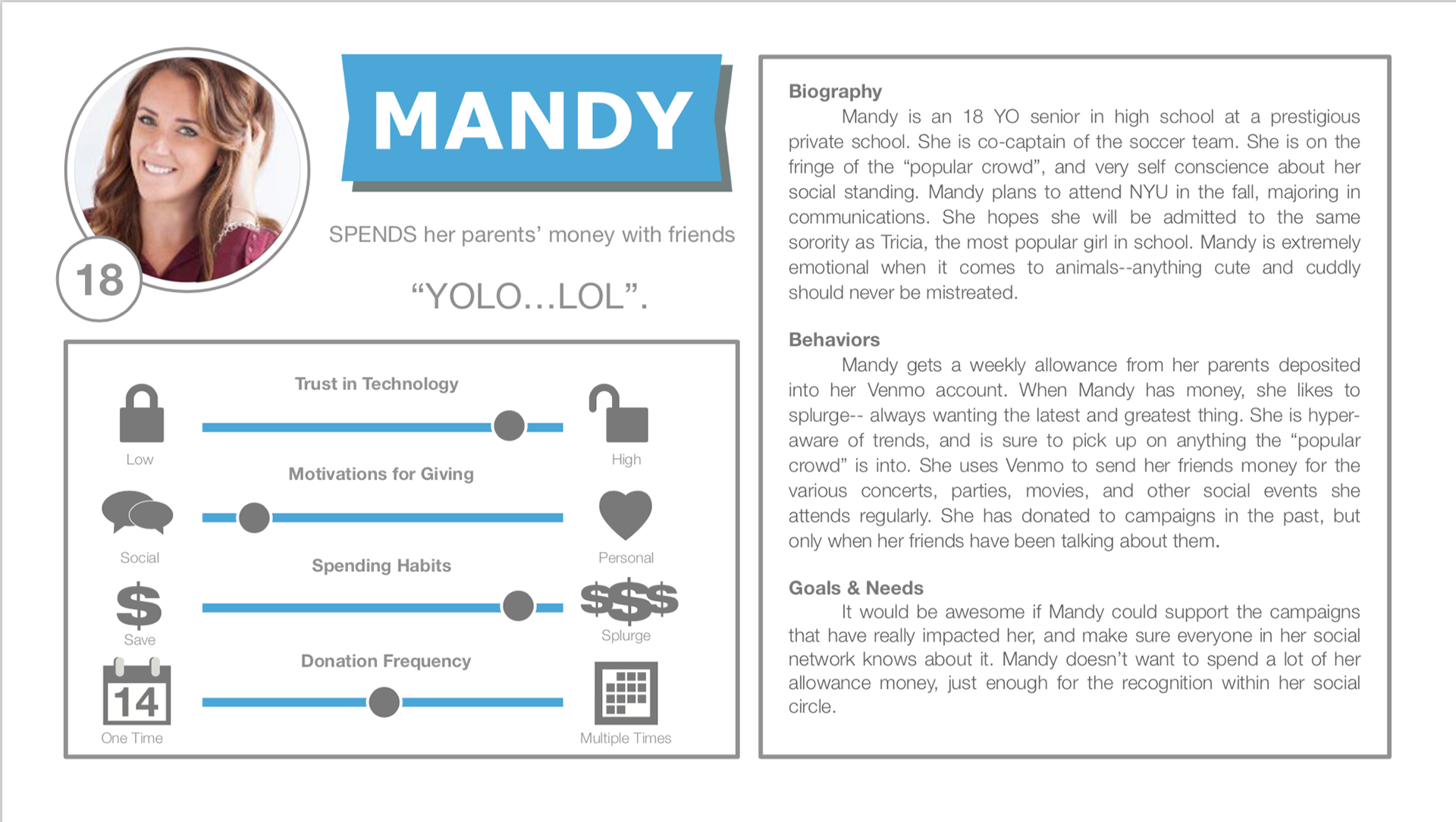 To inform our persona creation, we rated all of our survey and interview participants on four dimensions:

1) trust in technology

2) motivations for giving
Keeping the ranges of these four dimensions in mind allowed us to design a solution that was better guaranteed to be flexible enough to accommodate the various habits of those who would be potentially using Venmo to donate money to charitable organizations or crowd-funded projects.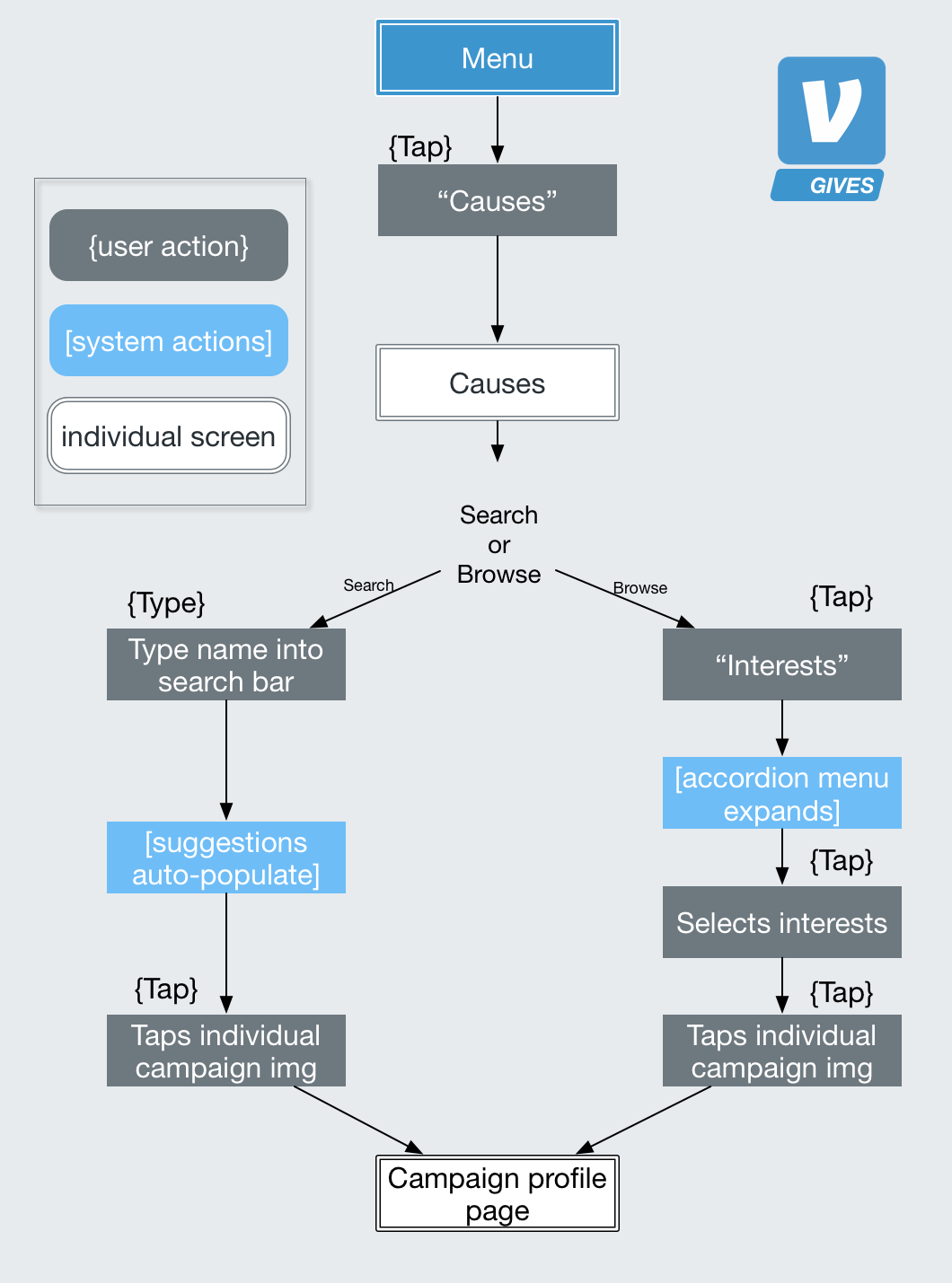 Below is a screen flow I put together illustrating the above use case in action: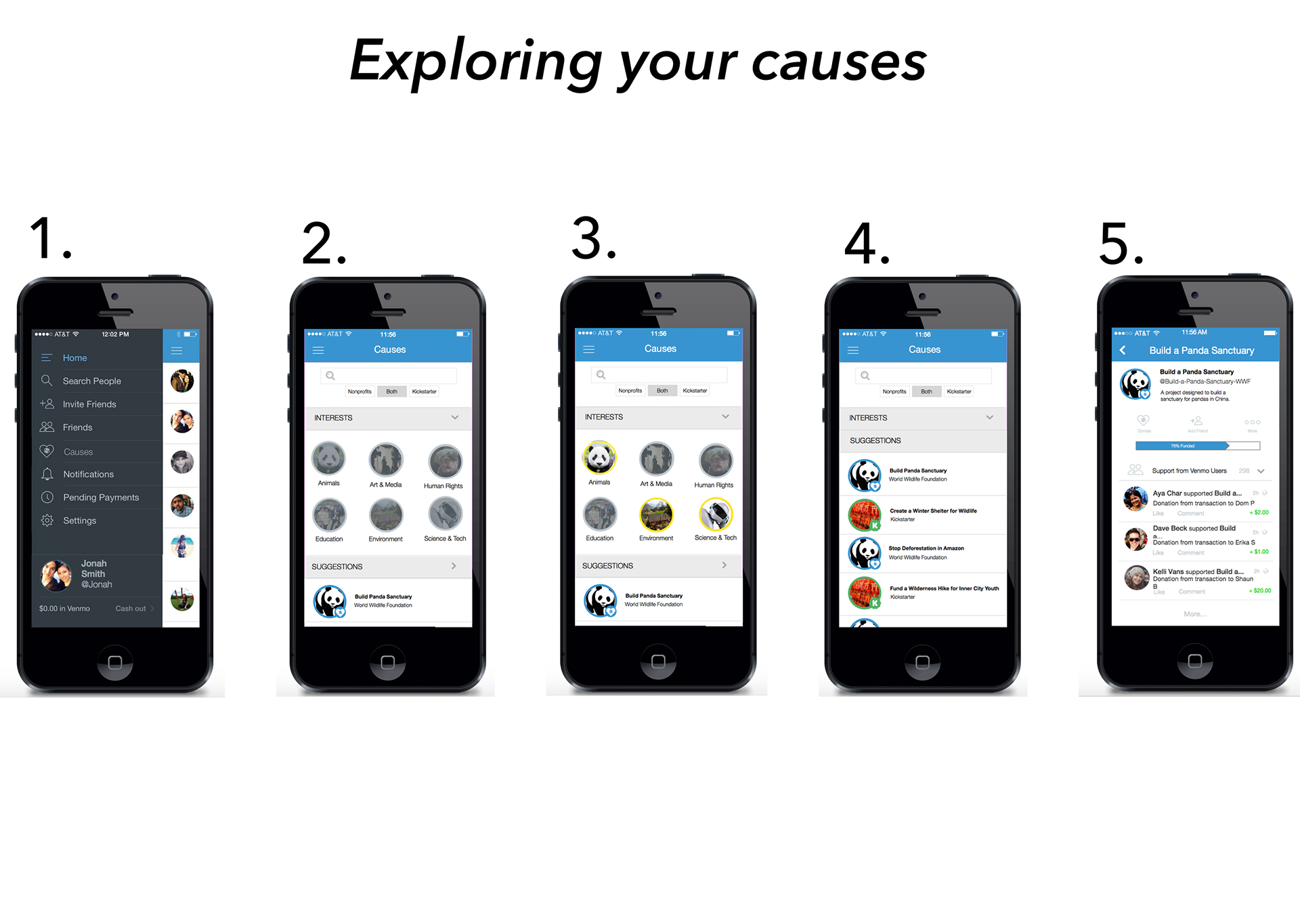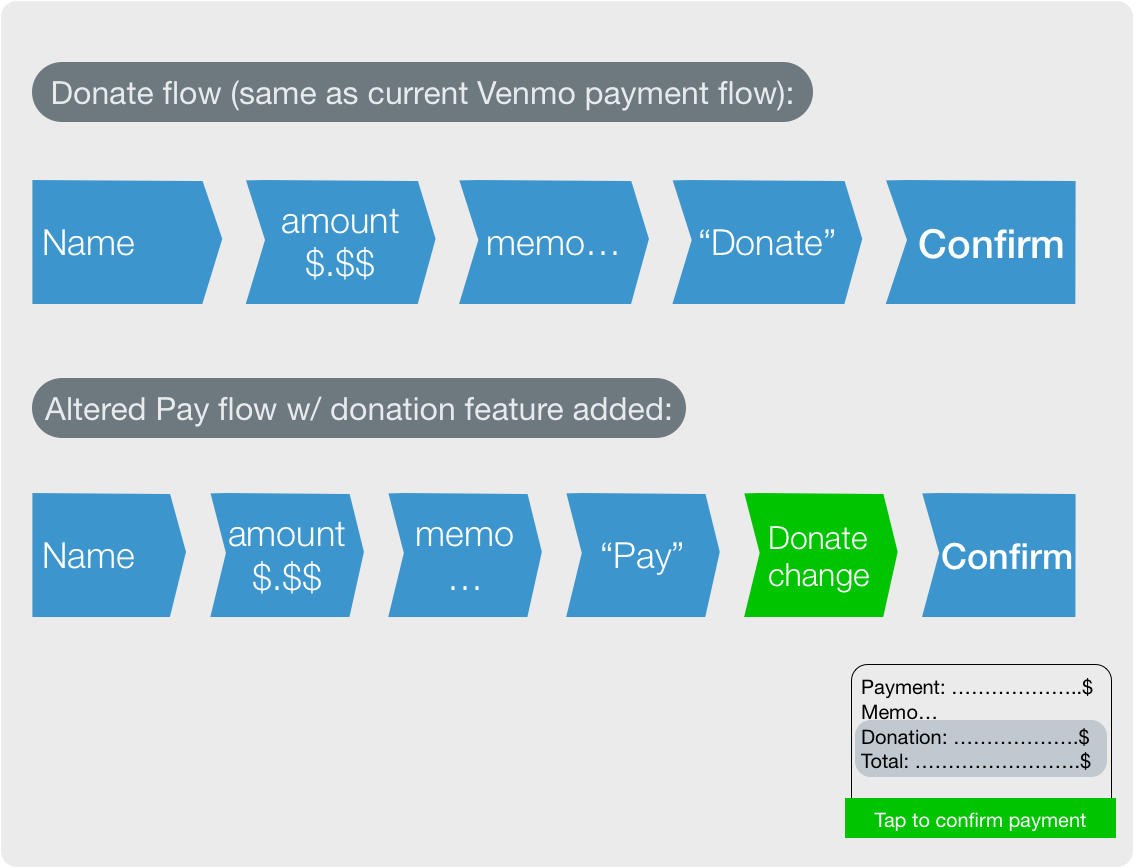 The final designs for this project were presented at the Venmo offices in Manhattan as part of a program co-sponsored by General Assembly. Findings from our research, strategy for implementation, and an interactive prototype were included in the presentation along with our final screen designs.