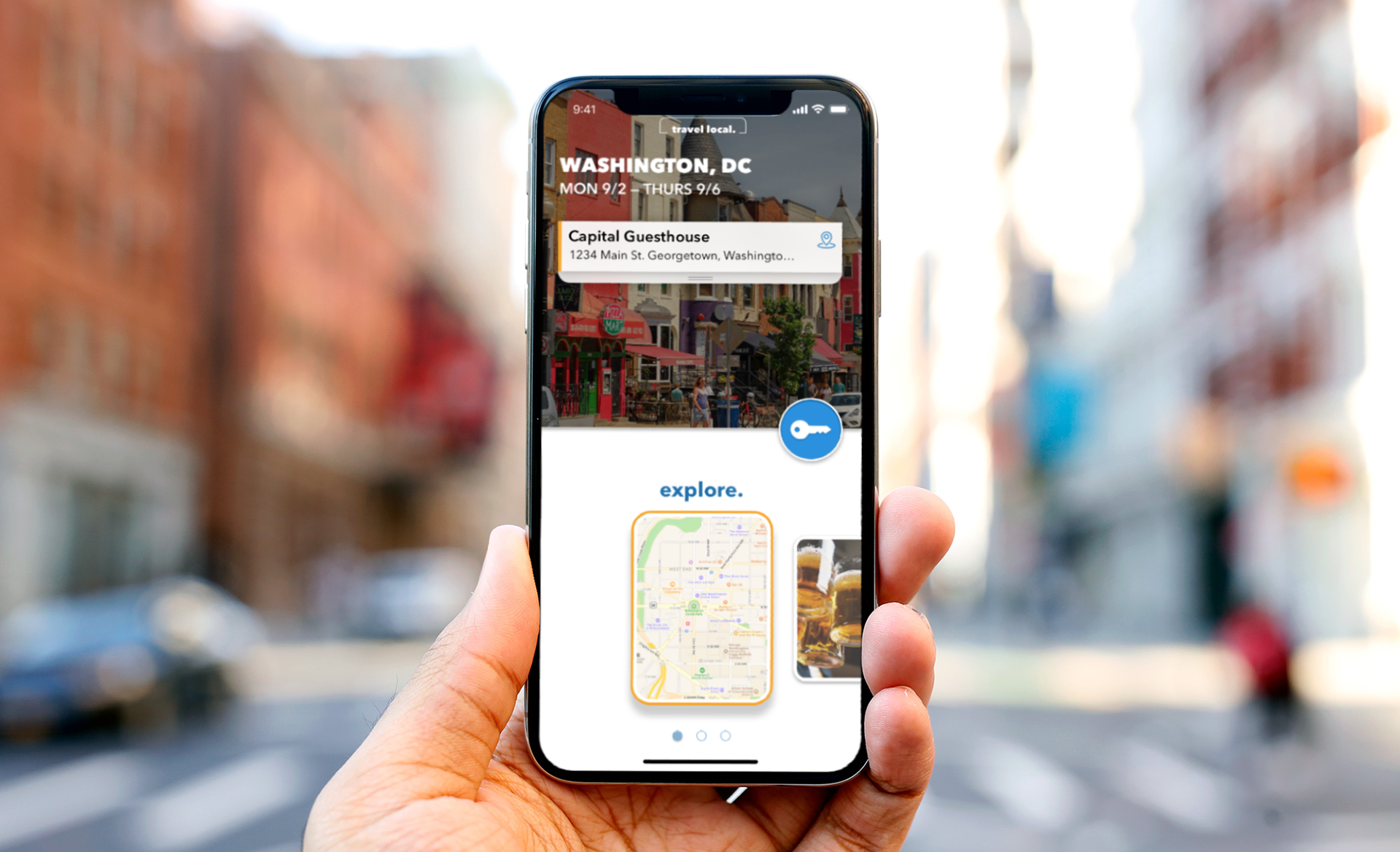 What happens when you combine the uniqueness of Airbnb with the amenities of a boutique hotel? As more hotels try to recreate the "one-of-a-kind" experience of staying at an Airbnb and as more Airbnbs are being run like hotels, there is a need for both to look like the other. We see this in services like Airbnb Plus, which provides some sense of quality and guarantees certain amenities will be there (like they would be at a hotel). On the other side, hotels like Hotel Lokal are doing away with a front desk and other hotel staff, basically coming off as a collection of rooms for rent by an "invisible host."
I decided it would be a fun exercise to design a hypothetical companion app for one of these "invisible service" hotels. When there is no front desk or no host to greet you when you arrive, almost all of the communication between the hotel and the guest is going to happen on virtual channels: via email, website, and the mobile app. How might a mobile app address each of the needs of the guests staying here? But first, who would those guests be and what would be their needs?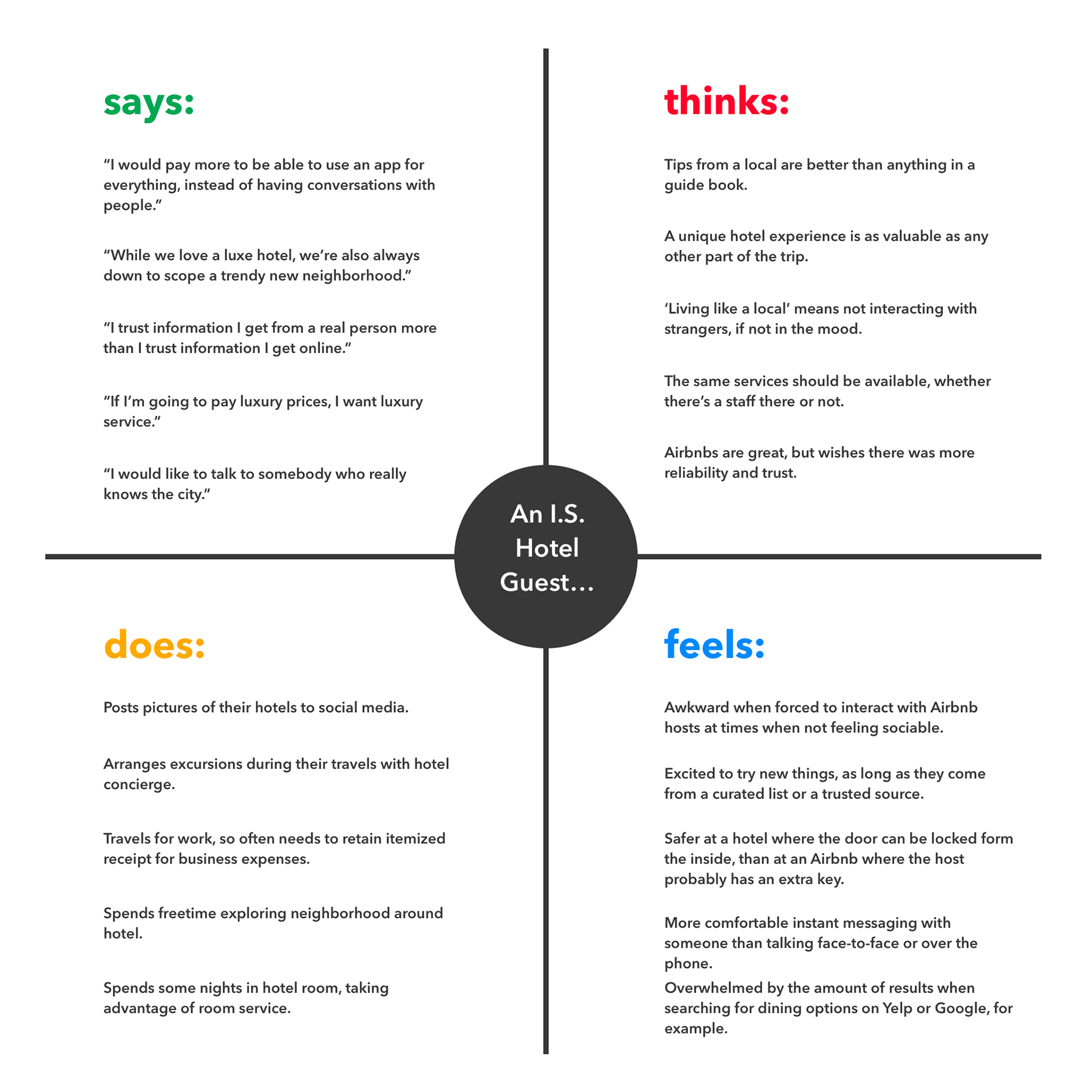 Generative feature brainstorm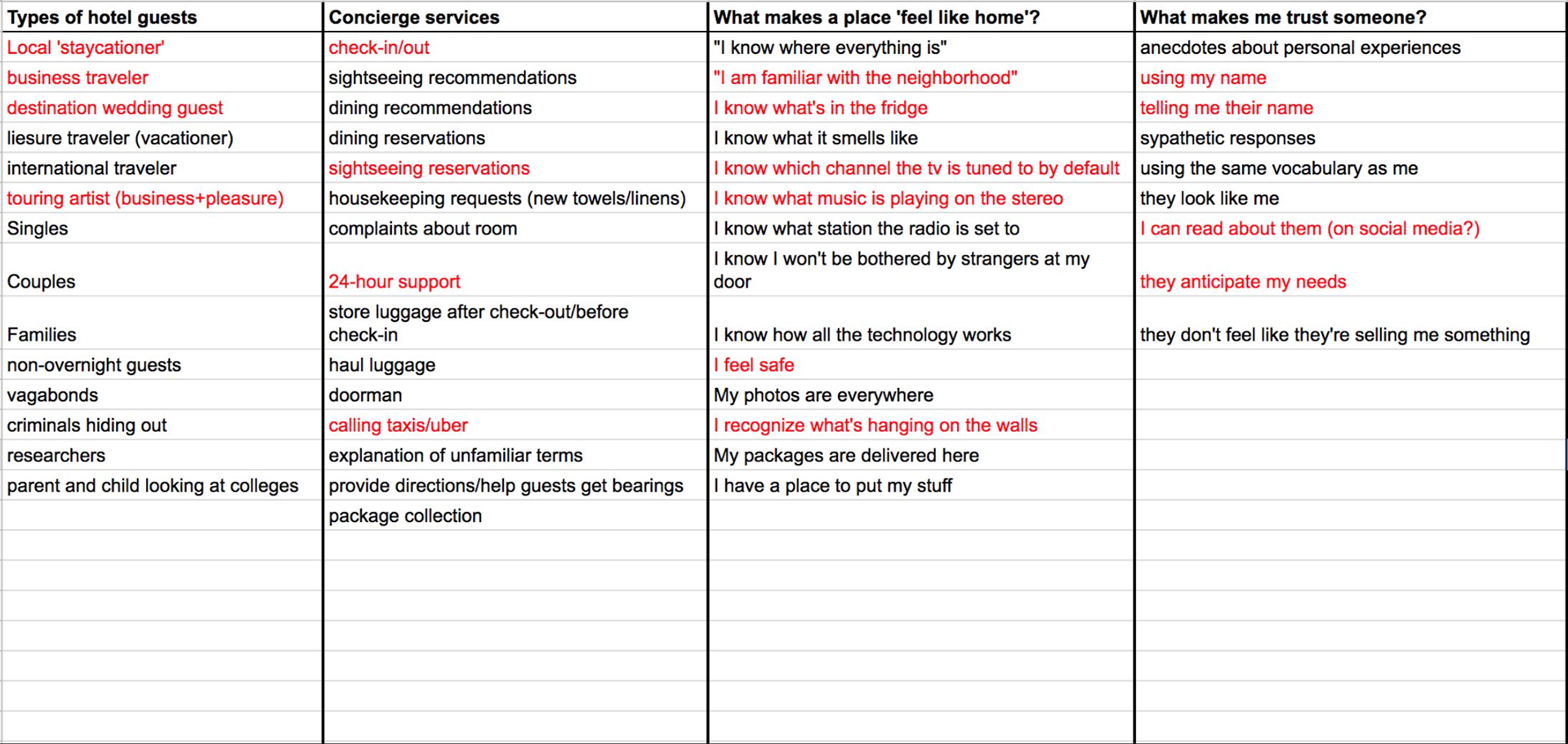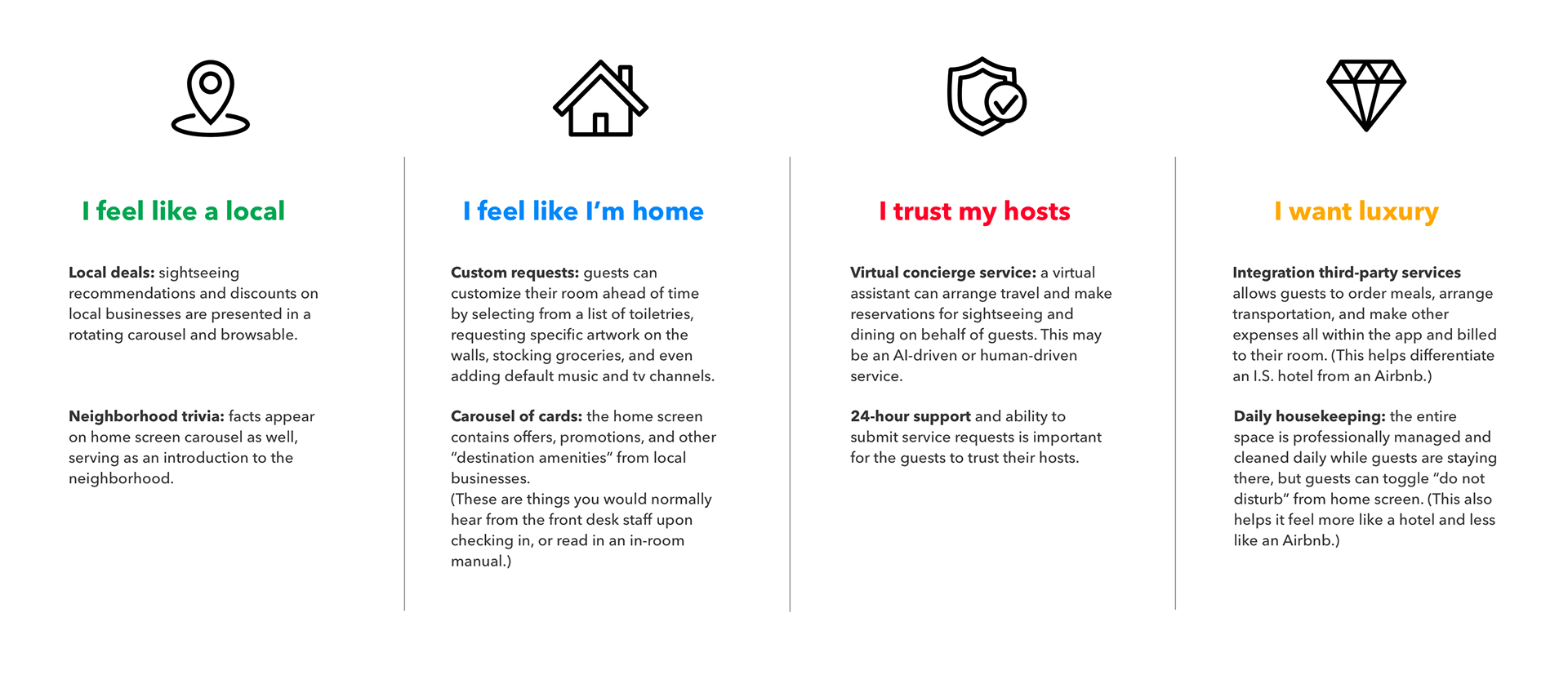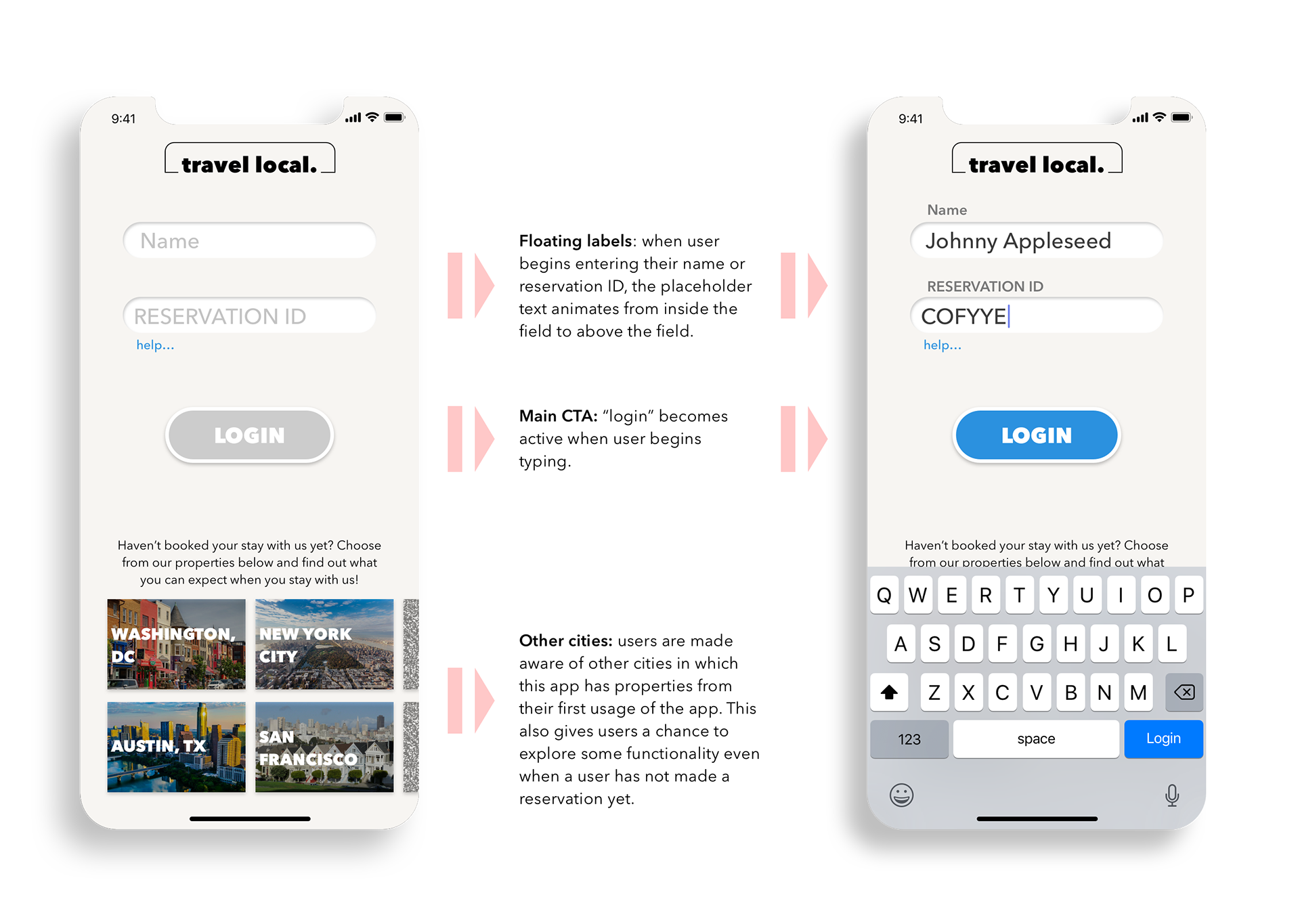 The HOME screen before your trip begins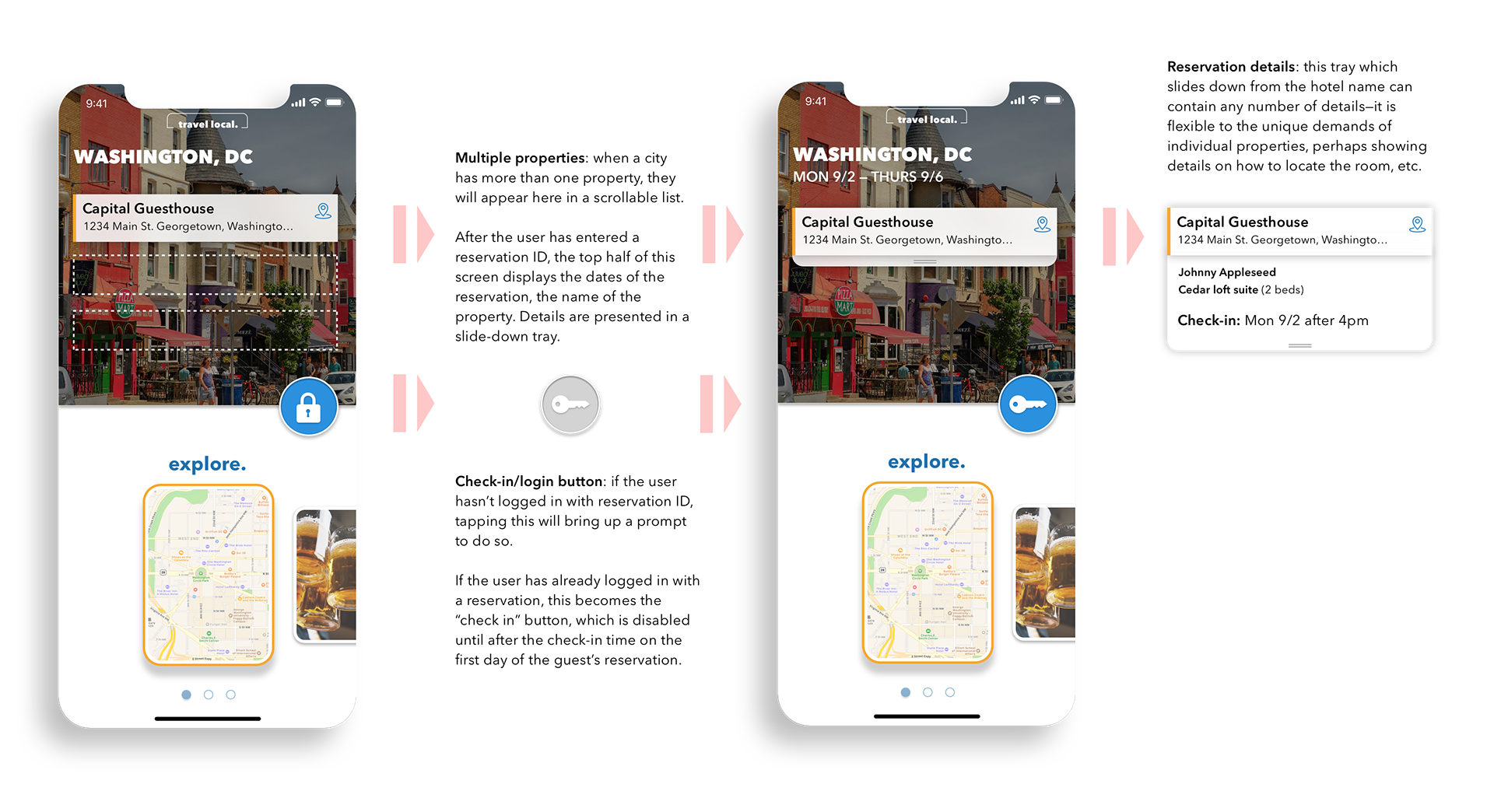 Main features accessible from the HOME screen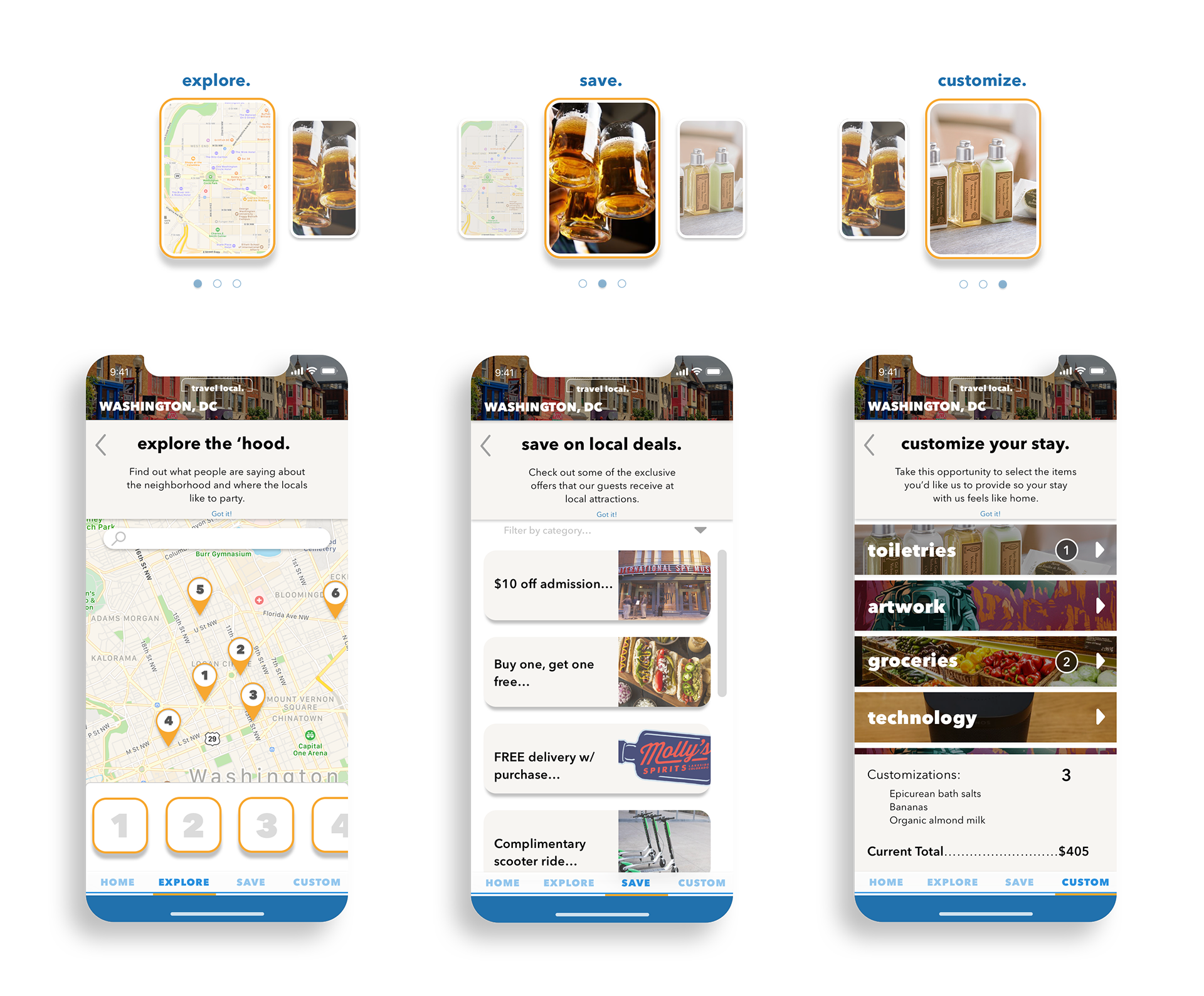 The
Home
screen during your trip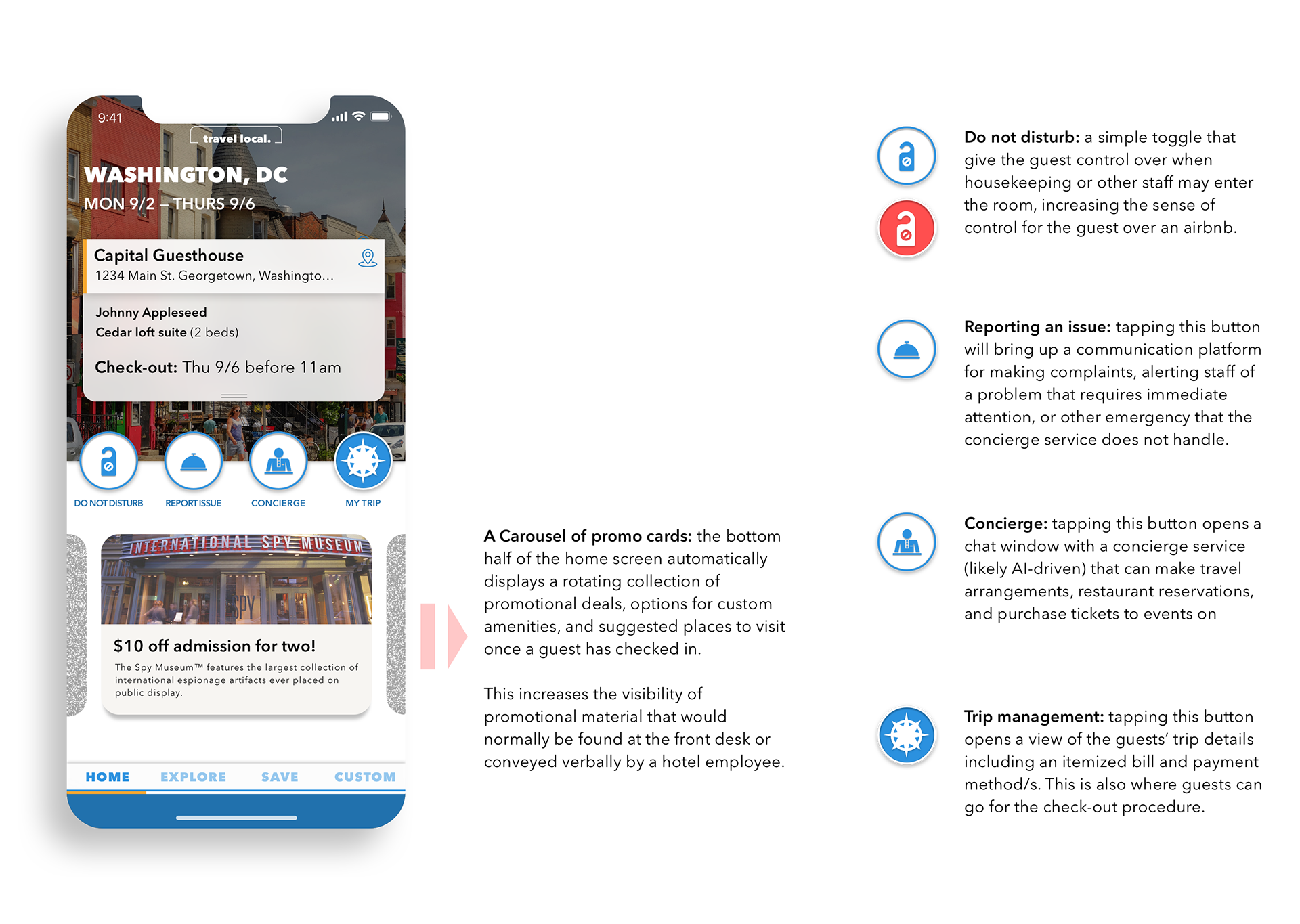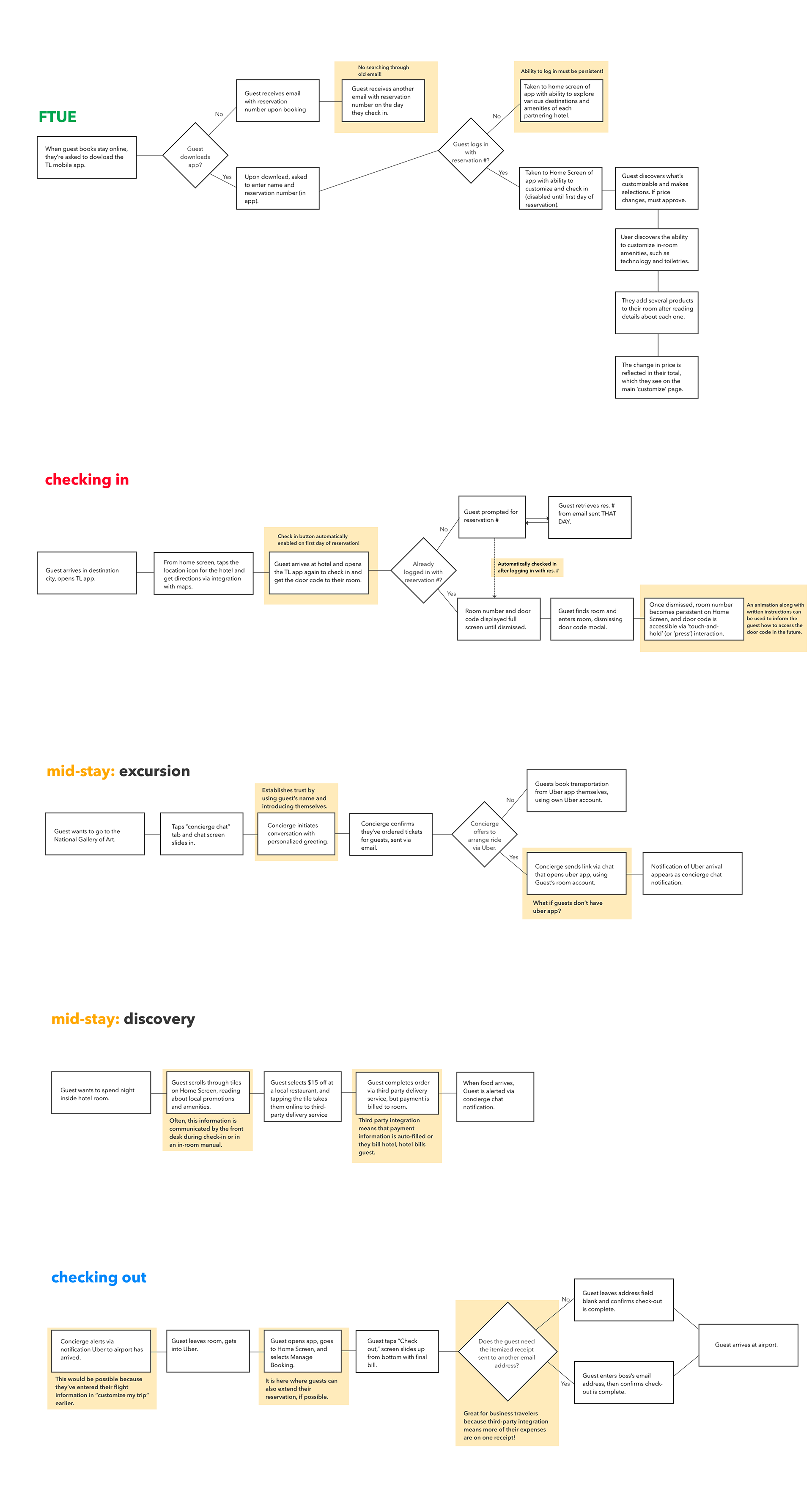 App icon and splash animation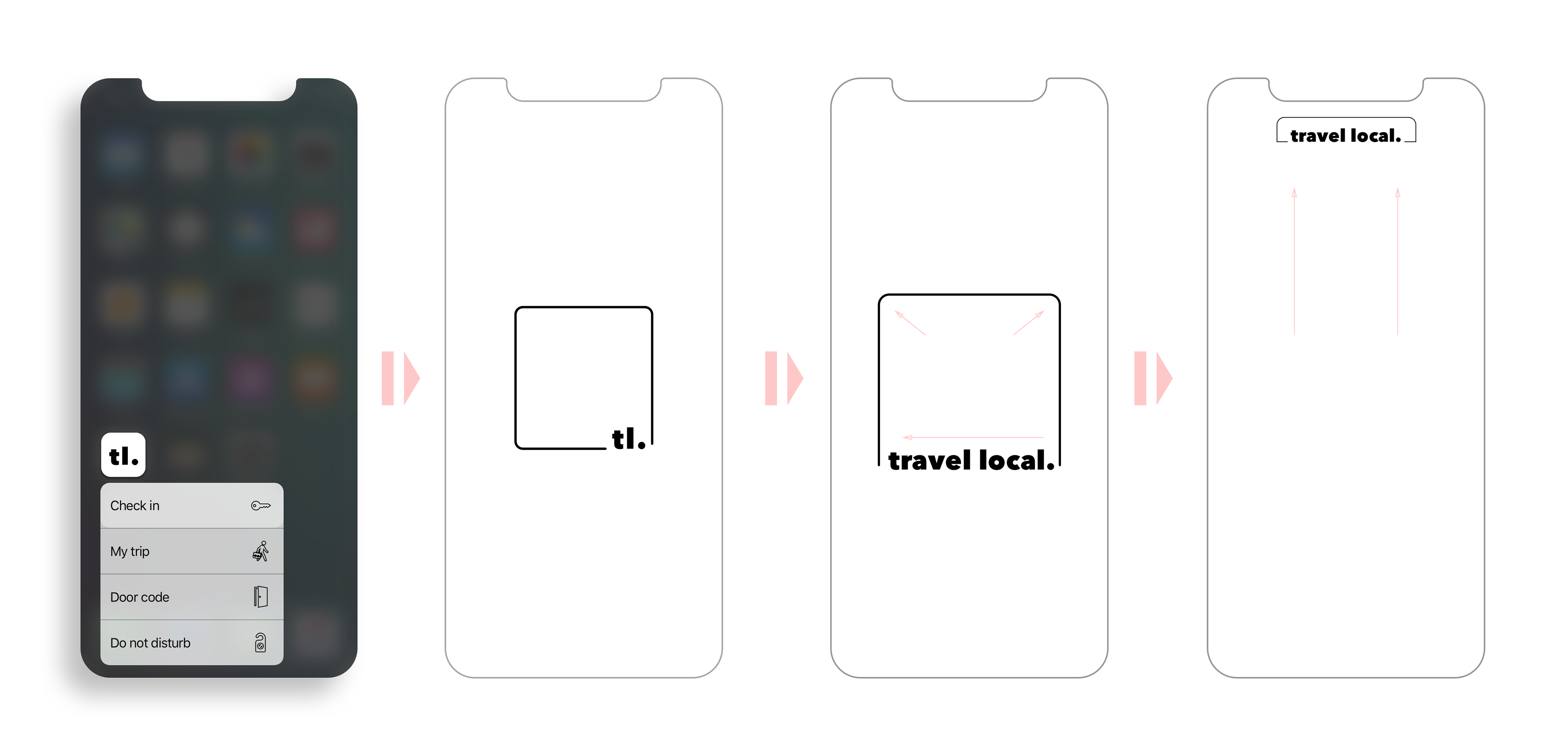 Besides the normal KPIs for mobile apps (number of downloads, rating in the app store, app reviews), the various features of this app can be measured by different KPIs: increase in sales at local businesses, fewer calls to the hotel's main phone number, how many times the app is downloaded at time of booking versus at time of check-in. Each of these metrics points to the effectiveness of individual aspects of the Travel Local app.